BUILT TO BUILD SINCE 1971
OUR
PRODUCTS
The focus is on LAIFE products, which have always stood out for their quality and flexibility. They are conceived and manufactured to meet customers' requirements using experience, design, as well as modern equipment and machinery.
SILOS
The silos manufactured by LAIFE SpA are used for storing all kinds of powders and liquids and are renowned for their high-quality standard which has been known in the market for 50 years.

Learn more


VESSEL
Always looking for new challenges, LAIFE specialises in special rolling and welding, manufacturing pressure vessels according to PED and ASME standards.

Learn more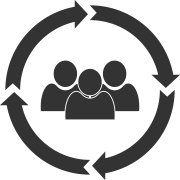 DESIGN, PRODUCTION, PRE-ASSEMBLY, INSTALLATION AND SERVICE
LAIFE makes use of the most advanced technological standards in both design and production, thus providing solutions with a high technical profile.
QUALITY, SELECTED MATERIALS AND HIGH CONSTRUCTION TECHNOLOGY
LAIFE's objective is to satisfy its customers' requirements with a highly customised production while maintaining factors such as quality of materials, high level of workmanship and utmost efficiency in services.
CUSTOMISED SOLUTIONS, RELIABILITY AND PROFESSIONALISM
Customers can count on the expertise and professionalism of qualified technical staff and on a wide range of equipment.