L'ESPERIENZA DEL PASSATO PROIETTATA VERSO IL FUTURO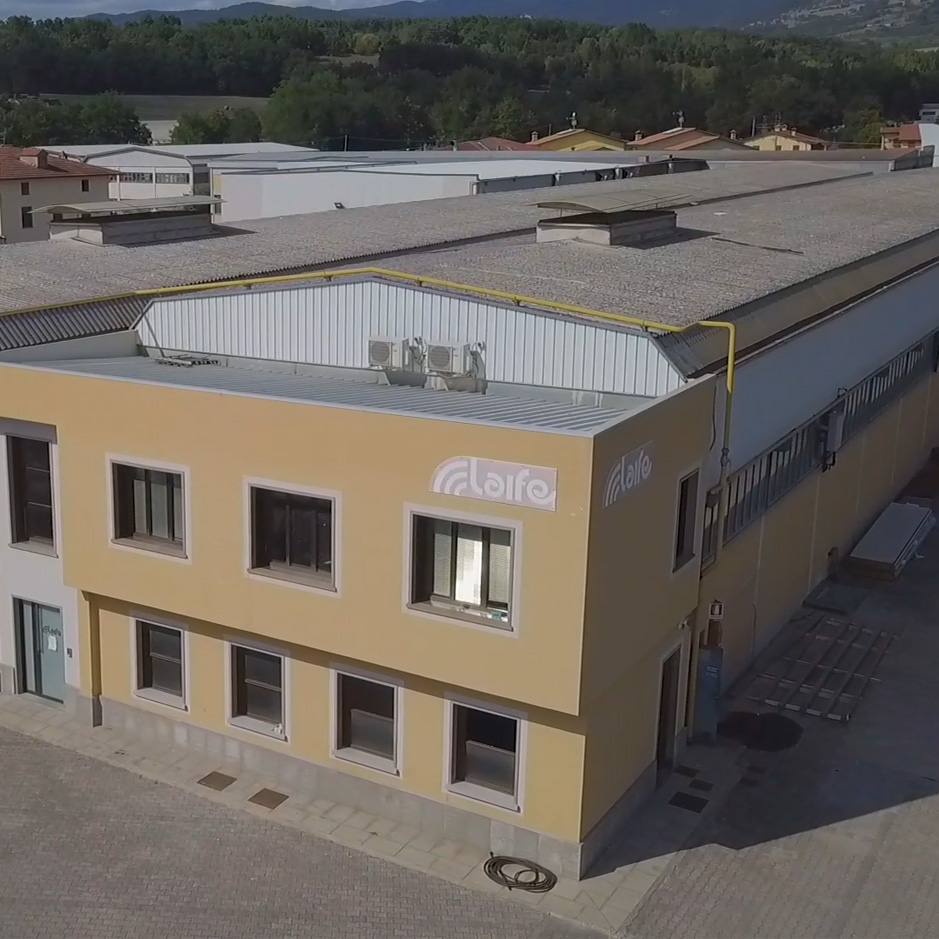 HISTORY
Born from the mind, hands and heart of the Founding Partner Luca Chiarini, LAIFE immediately stood out as a leading company in the storage sector on the national territory. Founded in 1971, it still applies the fundamental principles of reliability, talent and infinite passion that President Chiarini has always passed down by example.
VISION
LAIFE's dream is to become a structural steelwork manufacturer providing high quality in product and service. A company able to provide service, support and solutions as a real added value to processed steel. A dynamic company in choosing interaction tools for customers, whether they are Project Managers, Quality Control, Sales or Fitters on the other side of the world.
MISSION
Based on the experience gained over the years, LAIFE works with passion and determination every day to meet the challenges in terms of new products and new solutions to offer. Constantly evolving in terms of investment in new machinery and technologies, as well as in continuous staff training. Ready to acquire new projects every day and eager to learn information.
Eng. Andrea Ghini
Quality Manager
+39 337 1334296
a.ghini@laife.it
Eng. Marco Mariani
Sales Engineer
+39 327 7614865
m.mariani@laife.it
Eng. Giacomo Rampini
Plant Manager
+39 388 4588216
g.rampini@laife.it
Eng. Alessia Chiarini
General Manager
+39 349 2122153
a.chiarini@laife.it
Luca Chiarini
Chairman
+39 348 7903527
l.chiarini@laife.it
Fabrizio Gambineri
Purchase Manager
+39 338 9308528
f.gambineri@laife.it
Luisa Pecorini
Administrative Manager
+39 329 7225643
l.pecorini@laife.it
Massimo Acciai
Technical Department
+39 335 8771855
m.acciai@laife.it
Gianni Ciabatti
Technical Department
+39 339 3363686
g.ciabatti@laife.it
David Chiarini
Technical Department
+39 348 7903526
d.chiarini@laife.it
Giuseppe Scialpi
Technical Department
+39 340 9851768
g.scialpi@laife.it
Marco Candia
Technical Department
+39 366 2760998
m.candia@laife.it
Ylenia Conti
Technical Department
+39 327 7641139
y.conti@laife.it
Enrico Finocchi
Technical Department
+39 339 6563914
e.finocchi@laife.it
UNISCITI A NOI
inviaci il tuo cv
FACILITIES
LAIFE offers its customers a surface of 34000 sqm, 12500 of which covered. Organized into departments according to the logic of processing, our factory is equipped throughout its extension with bridge cranes, jib cranes and mobile cranes to perform pre-assembly and loading. Our structure is able to load several vehicles at the same time and has equipment to load any type of trailer or container.